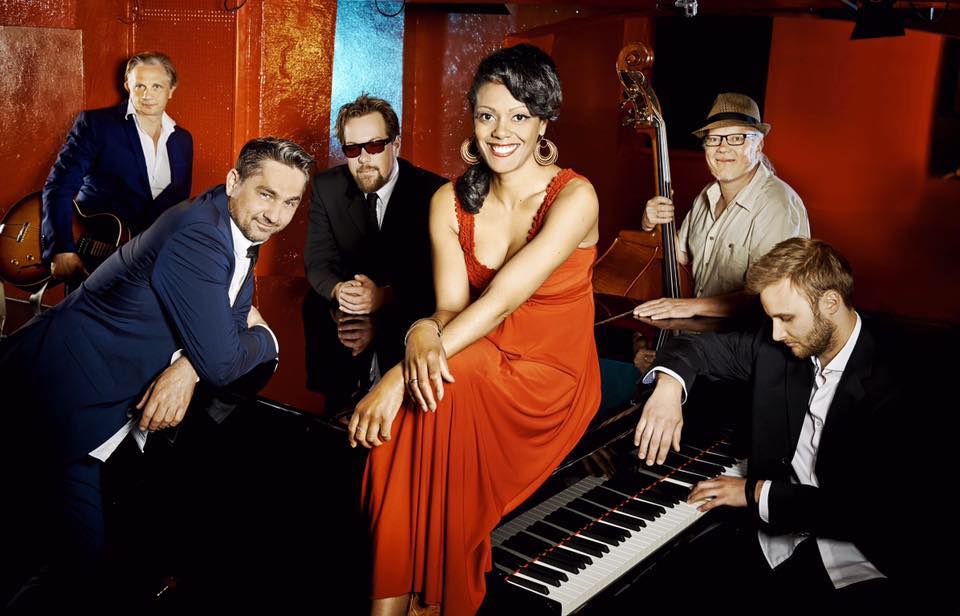 B.B. & The Blues Shacks på Eftasbluesen
25 years B.B. & The Blues Shacks
BB's are masters of their instruments and make the audience feel the deep emotions that lie in the sound of hand-made R&B for more than 30 years. Their music is fun and sweeps the listeners away.
Meanwhile they have played more than 4000 gigs, won numerous awards and recorded
twelve albums, one with a Grammy winner. They have received numerous honors and awards including "Best European Blues Band". The album 'London Days' was awarded with the German Record Critic's Award. They are touring from Barcelona to Moscow and thrilled a crowd of 10 000 with their performances in L.A. and Australia.
Ladies & gangsters: it's blues time!
When you combine B.B. and the Blues Shacks, one of Europe's most respected blues bands,
with Bonita Niessen, one of South Africa's most soulful singers, you get one of the
most stunning records of the year.
The musical craftsmanship of the Arlt brothers, Andreas on guitar and Michael
on vocals and harmonica, brings a deepseated love and respect of American
blues and soul. By adding the world-class
vocals of Bonita Niessen, they found the perfect voice to explore the connections between blues and soul that existed in the 1950s.
Combining the multi-genre guitar of Andreas, the gritty blues harp of Michael, and the fiery voice of Niessen, the unit breathes fresh life into blues classics!
Billetter kr. 300,00
Bindende forhåndsbestilling:
post@lillehammermikrobryggeri.no
Messenger/melding til Lillehammer Mikrobryggeri
Mob 95019108